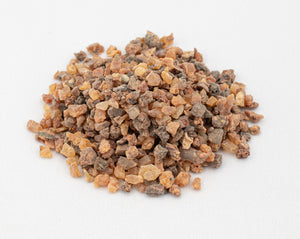 Merlin VYB Inc.
Myrrh Incense Resins
Regular price
$4.90
$0.00
Unit price
per
First quality pure myrrh resins, all natural, without any chemical or synthetic additive

8g: $4.90


100g: $27.90

Properties: Crystallizes imagination. Fights against passiveness. Refines the capacity to be a realist. Repels psychic negativeness. Favors free circulation of energizing fluids. Leads to relaxation.
Did you know that Myrrh is used at funerals to celebrate the death of a loved one and to remember their resurrection and their passage to the next world?




---